On April 29, the Standing Committee of the Political Bureau of the CPC Central Committee held a meeting to analyze the situation of the prevention and control of the new coronary pneumonia epidemic at home and abroad. The Ministry of Transport will announce that the toll roads (including toll bridges and tunnels) will be resumed after the legal approval of toll roads starting at 0:00 on May 6. Dense official news indicates that China's economy will completely get rid of the impact of the epidemic and return to normal development. China, known as "infrastructure madness" by foreign countries, will show the world a strong economic recovery capability.
As a city of "Millennium Plan", Xiong'an New Area has attracted worldwide attention as an important content of the "Outline of Beijing-Tianjin-Hebei Coordinated Development Plan". On April 30, with the completion of the concrete pouring of the last party, the concrete main structure of the Xiong'an Station of the Jingxiong Intercity Railway was officially capped, marking that Xiong'an Station has entered the stage of decoration and electromechanical installation.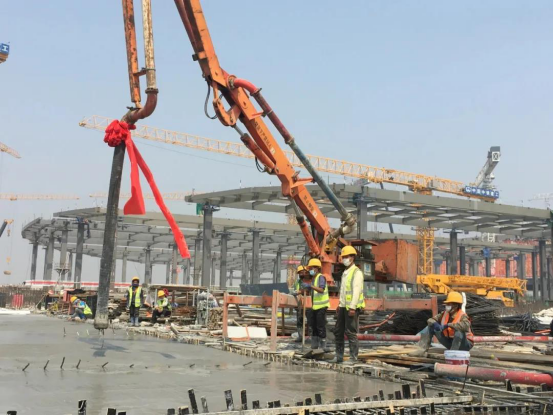 The total scale of Xiong'an Station is 13 sets and 23 lines, with a total construction area of 475,200 square meters. The three lines of Beijing-Hong Kong-Taiwan High-speed Railway, Jingxiong Intercity and Jinxiong Intercity gather here. The "flowering column" effect of clear water is the key and bright spot of engineering technology management, and the construction organization is difficult and the standard is high.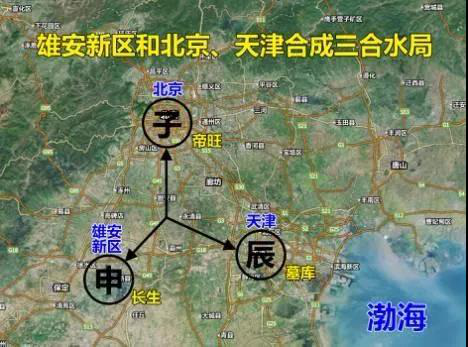 The sudden new crown epidemic in 2020 adds an additional problem to the construction of the Xiong'an Station project with tight schedules. The Xiong'an Station Project Department will transfer the original flow construction to parallel construction to speed up the project construction to ensure the construction period.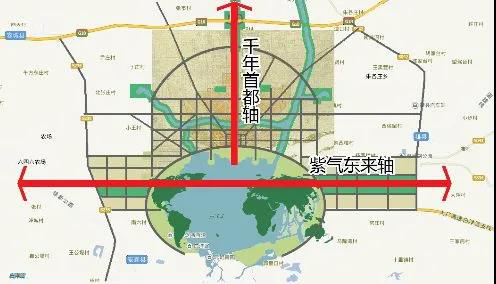 As the first large-scale infrastructure project since the establishment of Xiong'an New District, Xiong'an Station has completed a total of 1.72 million cubic meters of earthwork, 140,000 tons of steel structure, 220,000 tons of steel bar and 1 million concrete structures since the start of construction in December 2018 Yu Fang.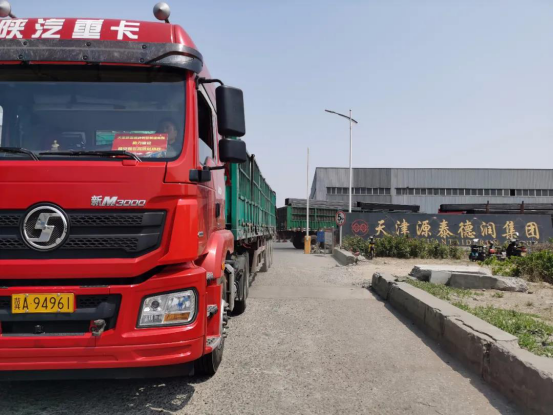 A large number of rectangular tubes are used in the steel structure project of Xiong'an Station, including
40mm × 40mm × 4.0mm,
50mm × 50mm × 4.0mm,
50mm × 50mm × 5.0mm,
60mm × 120mm × 4.0mm,
80mm × 80mm × 5.0mm,
80mm × 160mm × 5.0mm,
80mm × 160mm × 6.0mm,
Various specifications such as 150mm × 300mm × 12.0mm, considering the quality of the project, all products require hot-dip galvanizing, and the thickness of the zinc layer is 75 microns and 85 microns.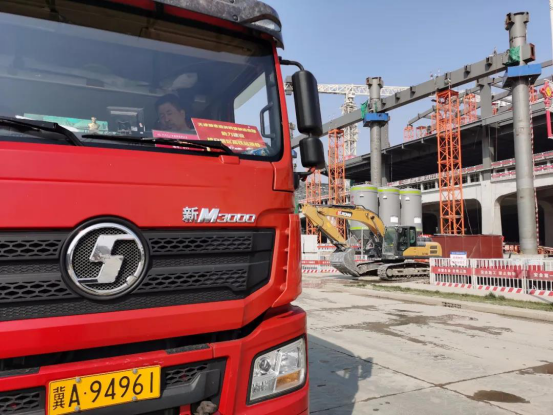 Tianjin Yuantai Derun Group settled in Xiong'an New District in June 2018, becoming the first company in Tianjin's Jinghai to settle in Xiong'an New District and one of the suppliers of Xiong'an Station project. As the leader of China's Fangjuan brand and the leader of China's Fangjuan industry, this time fully demonstrated the responsibility and guarantee strength in major projects. Provided one-stop project services such as rectangular rectangular tube products, hot-dip galvanized ultra-thick zinc layer processing, angle steel channel steel profile purchase and dispatch, road transportation and other one-stop project services for the first-term quality assurance of project A at an emergency Project service efficiency.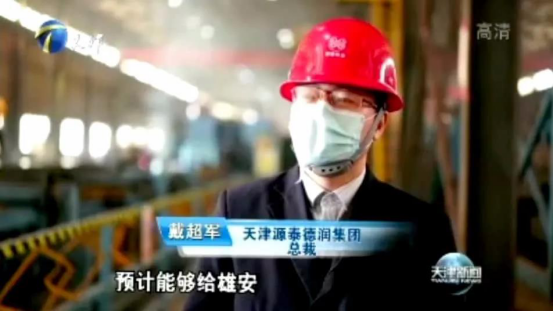 Tianjin Yuantai Derun Group has continued to carry out management innovation in recent years. In most industries where competitors still adhere to the traditional inventory sales model of "sales based on production", we are the first to implement product customization and order 1 in the tube management industry Station-type service, using the advantages of many own units and full production specifications to provide customers with a variety of conventional, special-shaped specifications and 4 meters to 24 meters in length customized services, so that downstream users no longer need to perform subsequent processing of products such as cutting and welding. The processing cost and material waste of users are greatly reduced, and social resources are greatly saved; the online platform jointly developed with Zhengzhou University realizes the self-service quotation and self-service sales service for customers, which greatly improves the efficiency of social services; The advantages of location matching provide customers with secondary processing services from rectangular tube products to component semi-finished products and finished products, and use the car-free transportation technology platform to provide one-ticket logistics distribution services including railways, highways, waterway transportation and short-distance port collection, reducing the risk of in transit And help customers avoid the tax risk of ticketless transportation in logistics transportation; since 2017, Successively and continuously carry out enterprise automation, intelligence and informatization upgrade work with institutions and enterprises such as Metallurgical Planning and Research Institute, Beijing Jiaotong University, Haier Digital Technology, etc., to promote the industrial upgrading of the pipe management industry; use related industry alliances to promote cross-border exchanges between pipe manufacturing enterprises Learn, in the context of the country's vigorous promotion of prefabricated steel structures, new energy photovoltaics, and smart agriculture, we will integrate with related industries to complete the transformation and upgrading of the pipe industry, promote the extension of the industrial chain, and realize regional industrial clustering. In 2020, the "Green Assembled Building Steel Structure Project" was successfully signed in the cloud signing activity of the key investment project led by the Tianjin Municipal Government, which was also an important landing measure for the group 's industrial chain to sink.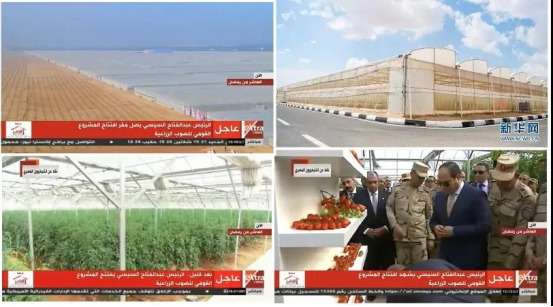 Tianjin Yuantai Derun Group has 51 black high-frequency welded pipe production lines, 10 hot-dip galvanized processing lines, 3 spiral welded pipe production lines, and a JCOEΦ1420 double-sided submerged arc welded pipe production line, with specifications of 20 × 20 × 1.5—1000 × 1000 × 50mm, 20 × 30 × 1.0—800 × 1200 × 50mm square rectangular tube, φ20mm—φ1420mm wall thickness 3.75mm to 50mm structural round tube, the current annual output reaches 5 million tons, and the planned annual production capacity is 10 million tons. "Yuantai Derun" square rectangular tube products are widely used in prefabricated steel structure construction, glass curtain wall engineering, steel structure engineering, large venues, airport construction, high speed, roads, decorative guardrails, tower crane manufacturing, power photovoltaic new energy projects, Agricultural planting and breeding greenhouse shanty building, bridge manufacturing, shipbuilding, automobile manufacturing, machinery manufacturing and many other fields, "Yuan Tai Derun" rectangular tube is the 70,000-ton hot-dip galvanized square of the "Belt and Road" Egyptian agricultural greenhouse project of the Ministry of Agriculture of China The only supplier of rectangular tube products is Qinghai's largest ultra-high voltage 10 million kilowatt-class power new energy photovoltaic base project 135,000 tons of hot-dip galvanized structure round pipe steel pipe pile products. The only supplier of services is the Hong Kong-Zhuhai-Macao Bridge. Engineering hot-dip galvanized rectangular rectangular tube product supplier, is a national key engineering rectangular tube supplier such as National Stadium, National Grand Theater, G20 Summit venue, Beijing Daxing International Airport, Chengdu Tianfu Airport, Beijing Tongzhou Administrative Service Center, etc. Provide products and services for the 2020 Dubai World Expo and 2022 Qatar World Cup stadium construction Taiwan Construction and Bangladesh International Airport Construction provide products and services. In recent years, with the wide application of rectangular tube in emerging industries, the Group's sales have maintained double-digit growth for three consecutive years, and the market has achieved no blind spot coverage in China. It has now spread throughout Southeast Asia, the Middle East, South America, Africa, and Independence. CIS and other countries.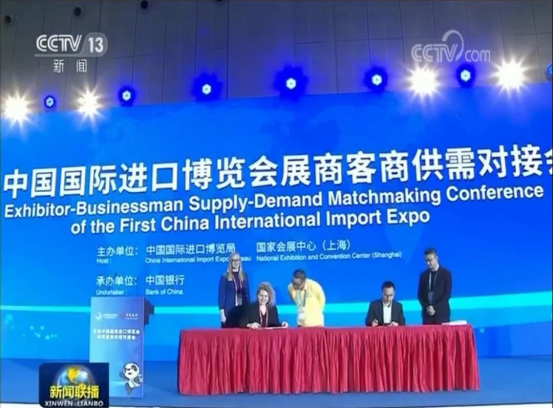 Tianjin Yuantai Derun Group's annual sales in 2019 reached 20.2 billion yuan. According to industry-related data, it can be estimated that the proportion of structural steel pipe production in China reached 22.05%, and the global output accounted for about 10.7%; from the customs export data of 73066100 steel pipes The direct export of the rectangular tube of the Ministry of International Trade accounts for about 9%. Among the top 300 Chinese steel pipe export customs data, there are 23 related traders who order from Yuantai, and purchase about 80,000 tons of orders from Yuantai Derun every year. The "run" brand rectangular rectangular pipes accounted for about 23.5% of the total export volume of domestic structural steel pipes (not including the export volume of terminal orders).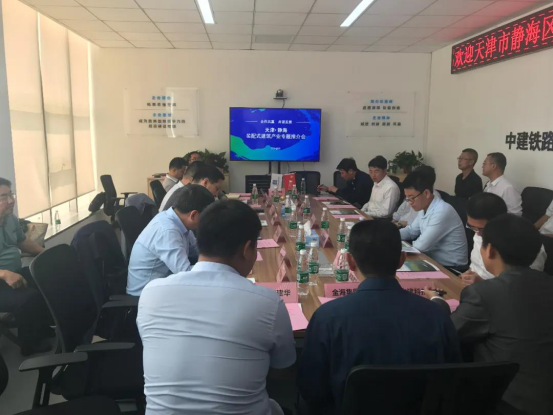 Tianjin Yuantai Derun Group upholds the vision of "100 years of Yuantai, Derun people's hearts" to build a century-old foundation, and is firmly committed to providing excellent products and services for steel pipe users, and is determined to make structural steel pipe products more widely used in China's economic development China, let all partners do a simpler business ", the company 's mission is to stick to the main business of Fangrui, continue to explore and innovate and nurture new application scenarios of products, enrich and improve the industrial chain, and focus on doing a good job in the brand leader The position of the leader of the Chinese rectangular tube industry is struggling.