Will of Steel
The documentary " will of steel", which is based on the ingenuity of China's manufacturing and management industry in Tianjin Yuantai Derun Pipe Manufacturing Croup Co., Ltd., was recently broadcast on CCTV and more than 100 local TV channels.
https://v.qq.com/x/page/j0962guuj47.html (Video interview)
Agricultural civilization to ingenuity.
——Castle peak and fertile soil, intensive cultivation, is for ingenuity.
Industrial civilization leads to ingenuity.
——Factory workshop, the ultimate pursuit, is for ingenuity.
Information civilization to ingenuity .
——Digital interconnection, careful deliberation, is for ingenuity.
Social service to ingenuity.
——Favor cold and warm, focus with your heart, is for ingenuity.
Since the founding of the People's Republic of China in 1949, China's economy has developed rapidly and its industrial production level has been greatly improved. "made in China" has given the title of "infrastructure maniac" a worldwide reputation. The development and evolution of China's iron and steel industry have gone through years of accumulation. In today's national economy occupies an extremely important position. Since the reform and opening up, the achievements of China's iron and steel industry have attracted worldwide attention. As a big country of iron and steel, China's output and use of iron and steel are far ahead, ranking first in the world. Today, we can not only brave the wind and waves of the ocean liner, but also can build enormous steel structure building, the application of steel has been infinitely expanded, the limits are constantly being updated.
Thirty years of perseverance,
From production line workers to the establishment of China's rectangular pipe kingdom.
Tianjin Yuantai Derun Pipe manufacturing Group founder Mr. Shucheng Gao, now the torque tube industry development and cooperative innovation alliance, deputy executive director of the prefabricated construction industry innovation alliance vice President, invited the standing member of China steel structure association, China steel structure association of cold bending steel, Tianjin metal materials distribution business (association), vice President and so on.In 1989, Mr. Shucheng Gao joined Yaoshun Group Daqiuzhuang Tianjin general plant of manufacturing and management. He started from the production line electrician and gradually grew into the technical backbone and management core.Founded in 2002, Tianjin Yuantai Derun Pipe Manufacturing Group Co., Ltd. after many years of development, now owns two production bases in Tianjin and Tangshan, and has grown into a large joint enterprise group specializing in the production of black and galvanized square rectangular steel pipes, and also engaged in strip steel trade and logistics. In recent years, the group maintain double-digit annual growth rate of sales and profit Tianjin Yuantai Derun 2016 Tianjin Yuantai Derun Pipe Manufacturing Group with annual sales of 12.06 billion yuan, 2017 China top 500 private enterprise unit, China top 500 manufacturing enterprises, China's manufacturing unit, the top 500 private enterprises group 2019 annual sales of 20.2 billion yuan.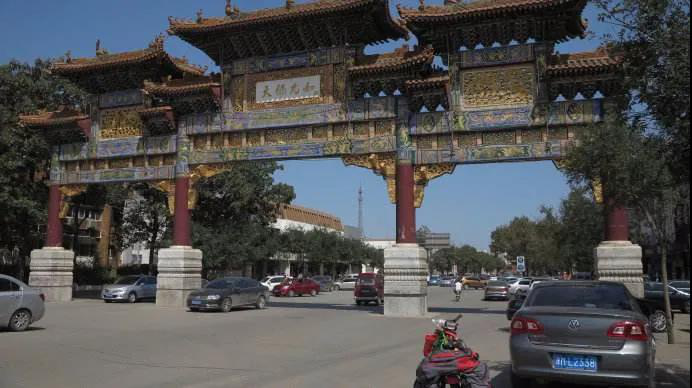 Tianjin Yuantai Derun Group headquarters location - Daqiuzhuang Tianjin is located in Tuanpowa, before the liberation was a dilapidated, scattered, houses are no bricks and no tiles adobe house small village. After liberation, due to the fact that the Tuanpowa land was saline-alkali land, the peasants in the village lived a long time in poverty and became a poor place where the little girls in the neighboring villages did not want to marry. But in comrade Deng Xiaoping under the call of "emancipating the mind", DaQiuZhuang in 1977 under the leadership of the leadership of the township, township enterprises open developing collective economy, from a small started with cold-rolled steel strip factory and gradually establish a Yaoshun, Jinmei, Jinhai, Wanquan four big enterprise groups, formed "with steel" industrial pattern of collective economy, and become the national famous "day the first village", the myth continued until 1993.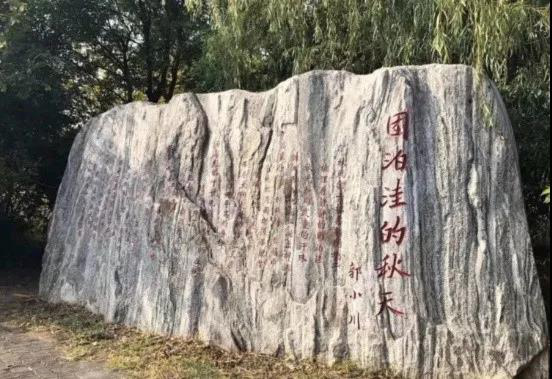 But the good scene didn't exist for a long time. However, due to some reasons, Daqiuzhuang changed from a collective economy to a private economy in 1993. With the overall decline of the steel market, it is also getting worse. After nearly ten years of turbulent adjustments, Daqiuzhuang revived in 2002. Mr. Gao Shucheng's ability has been fully exercised in the years of difficulties. He chose a niche steel pipe product that was not optimistic at the time to start business. Rectangular tube products are formed by welding steel tubes and then rolling and deforming. The product was not mature at the time, and the technology was almost blank. However, Mr. Gao Shucheng, who was born in this technology, firmly determined the market with his keen insight into the market. The future of square rectangular tubes as structural steel products has existed for nearly 20 years.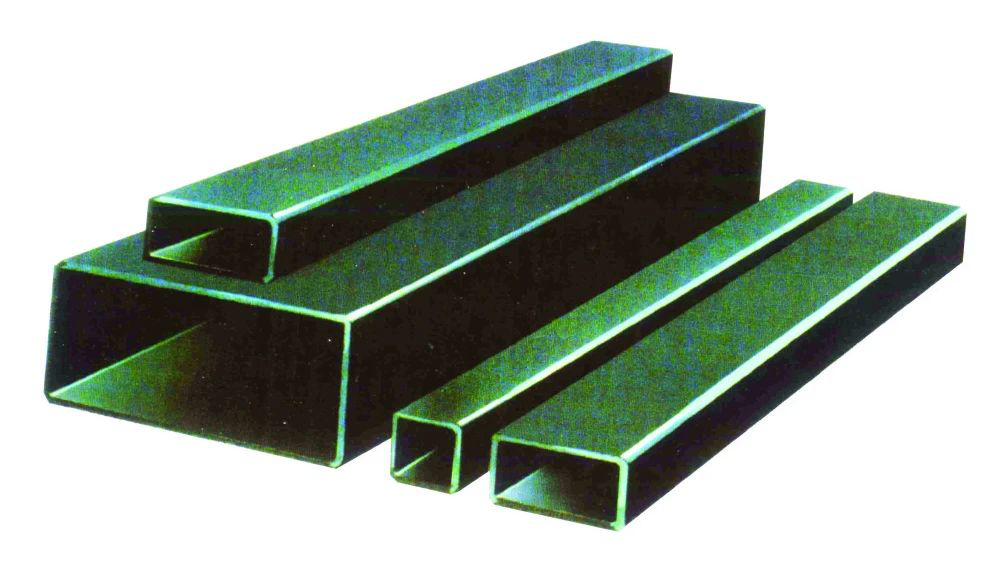 Now we see that rectangular tube products can be used in many fields such as steel construction, machinery manufacturing, and automobile manufacturing. But at that time, almost no rectangular tube was heard in China, and I did not know what the rectangular tube was used for. Making a product is just the beginning, and how to sell the rectangular tube made becomes a more headache problem. However, after being doubted and rejected again and again, the domestic market was finally successfully opened with the promotion and help of some state-owned enterprises and trader friends. This development process also allowed Yuantai Group to cultivate the incremental market for a long time, and Committed to making structural steel tubes more widely used in China's economic development and construction. With the overall improvement of China's steel market and the rationalization of the property rights relationship of Daqiuzhuang, Tianjin Daqiuzhuang has gradually developed into a national steel pipe industry distribution center, accounting for more than 1/3 of the total domestic steel pipes. It has become a leading enterprise in the domestic rectangular tube industry, with a market share of over 20%.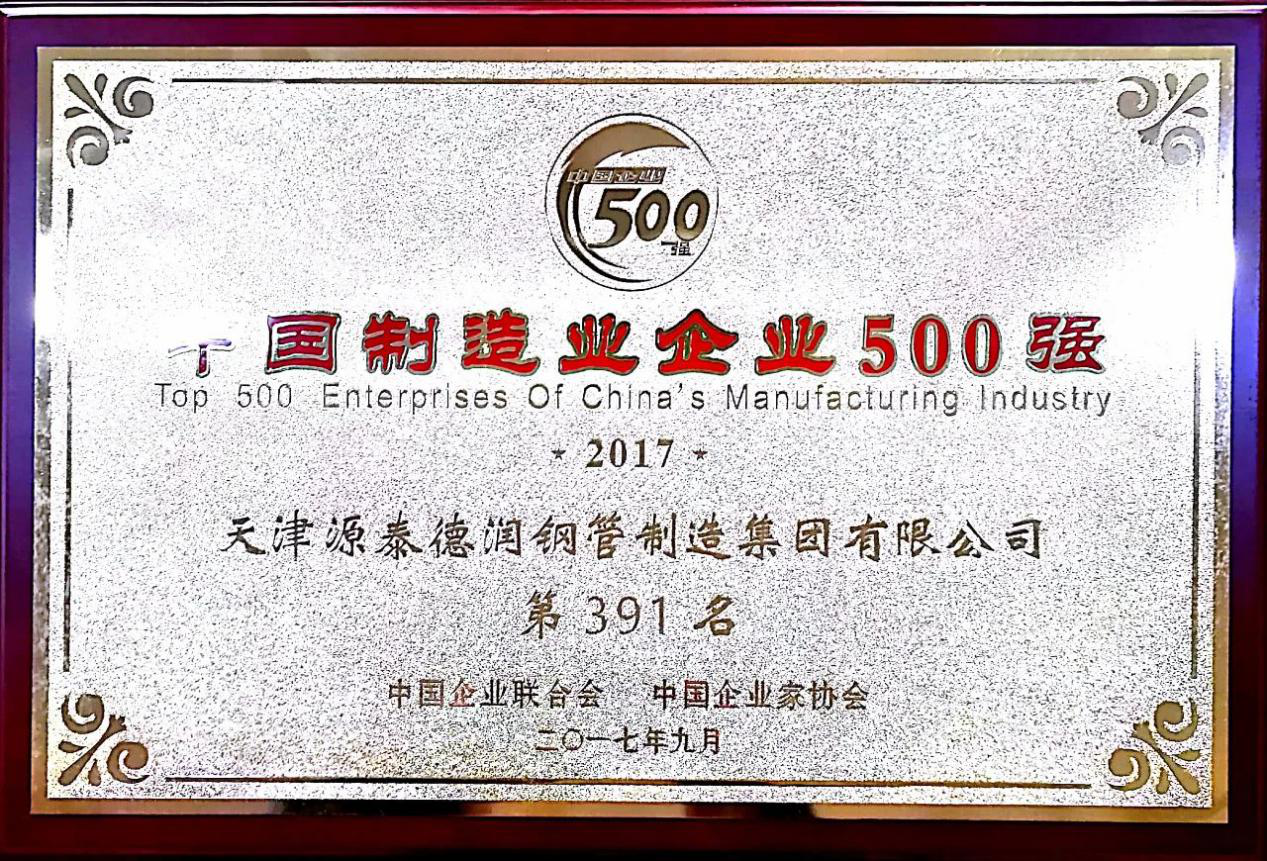 Along the way, the company has won many honors, which is recognized by the society. Among these honors, I value the following. First of all, it is awarded by the All-China Federation of Industry and Commerce as one of the top 500 private enterprises in China and the top 500 Chinese manufacturing enterprises. Rectangular tube products have become an indispensable and important part of China's economic development and construction from unknown steel niche products.
In terms of business management, "Yuan Tai Derun" is a well-known trademark in Tianjin, "Yuan Tai Derun" square rectangular tube is a famous brand in Tianjin, we have ISO9001 quality management system certification, ISO14001 environmental management system certification, OHSAS18001 occupational health Safety management system certification, with EU CE10219 system certification, French classification society BV certification, Japan JIS industrial standard certification and other qualifications. These qualifications are the proof of society's inspection of the quality of our products and the ability to provide services continuously and steadily for product-based manufacturing companies. They are also the pass for our products to be sold worldwide. At the same time, we are also a credit 3A-level enterprise and a 5A-level enterprise of the China Metal Materials Circulation Association, which is the highest level of honor in the metal materials circulation industry.
In the construction of the industry, Tianjin Yuantai Derun Group is the executive vice-chairman unit of Square Pipe Industrial Development and Cooperation Innovation Alliance, the executive director unit of China Steel Structure Association, the vice-chairman unit of the assembly construction industry innovation alliance, Tianjin Metal Vice President Unit of Chamber of Commerce. The square tube alliance was jointly established by Tianjin Yuantai Derun Group and Metallurgical Industry Planning and Research Institute. Through the industrial alliance and industry association, it is hoped that it can break the boundaries between enterprises, promote cooperation between the same industry and cross-industry, and solve many problems in the development of the domestic rectangular tube industry, establishing a long-term mechanism for the healthy development of the rectangular tube industry, enhancing the overall technical strength and industry image of the Chinese tube manufacturing industry, and developing rectangular tube products for more market demand, for the Chinese rectangular tube The industry creates a broader space for development, and allows the participants of square pipe to jointly create more industrial value for society.
"Yuan" implies water, water is the source of everything, and represents wealth. Enterprises are economic organizations whose purpose is to make profits.
"Tai" implies the mountain, holding the profit and protection of Tai, represents the prosperity of the popularity, the development of the group is people-oriented, and attaches importance to the construction of talent echelon.
"De" includes inaction, integrity, modesty, suppleness and frugality, and is the code of conduct of Yuantai people.
"Run" morality is to moisturize the body, to enrich the family, to win the win and share of all partners.
In the brand operation, we endowed and enriched the brand connotation through the content of continuous business activities, and won the recognition of the society and the market for the company's products and services. In the past few years, we have drafted and released the "Rectangular Tube for Building Structure". , "Rectangular tube for mechanical structure", "Square and rectangular tube for bridge structure" and other 6 group standards, compiled the "Green Design Product Evaluation Technical Specification for Square Rectangle Tube for Construction" industry standard and national standard "Energy Audit of Steel Industry" "Technical Guidelines"; participated in multiple scientific research projects and projects in the industry, and obtained nearly 60 invention and utility model patents; actively promoted the quality classification assessment of the pipe management industry, and cooperated with downstream user companies from multiple dimensions of factories, production lines and products Rating, achieve high-quality products to obtain high-quality prices; at the same time, actively participate in downstream industry activities, expand the social influence of structural steel pipes, and cultivate an incremental market centered on the market and customers.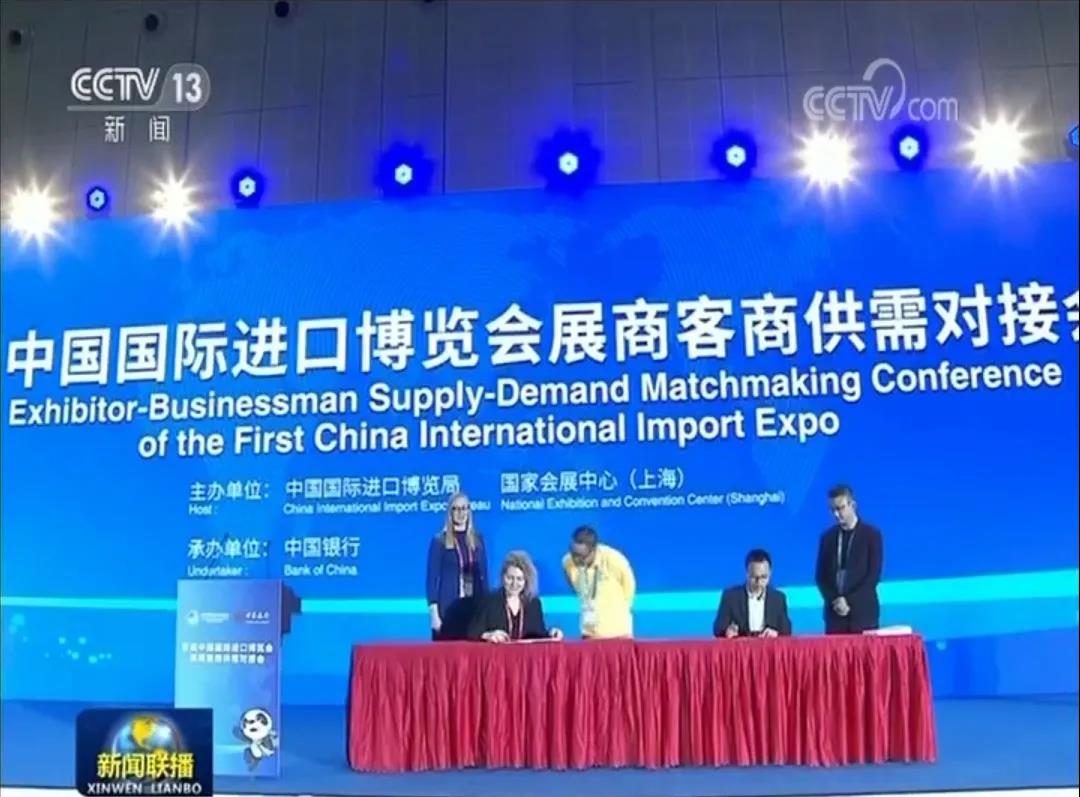 In terms of market business,Tianjin Yuantai Derun Pipe Manufacturing Group Co., Ltd's structural steel pipe production in 2019 accounts for about 22% of the domestic total, and the global total accounts for about 10% of the total. In 2019, China 's structural steel pipe products export directly accounted for 7.6 %, Among the top 300 domestic steel pipe exporters, 18 traders purchase "Yuan Tai Derun" brand rectangular tubes, and the proportion of superimposed exports accounts for 18.9%. In recent years,Tianjin Yuantai Derun Pipe Manufacturing Group Co., Ltdhas successfully provided many domestic well-known projects such as National Stadium, G20 Summit venue, Beijing Daxing International Airport Terminal, Chengdu Tianfu International Airport Terminal, Hong Kong-Zhuhai-Macao Bridge, Jingxiong High Speed Rail Xiong'an Station, etc. The project supplies and provides services. Internationally, we provide services for the "Belt and Road" agricultural and infrastructure projects. You can see the "Yuan Tai De Run" brand rectangular tube products at the Dubai World Expo 2020 and the Qatar World Cup stadium construction in 2022. . At the China International Import Expo on November 5, 2018,Tianjin Yuantai Derun Pipe Manufacturing Group Co., Ltdwas fortunate to be the first enterprise to sign a contract with a foreign investor at the first Expo, and was honored to be selected as the CCTV evening on November 11. Special news reports on the news hookup.
Since its establishment in 2002,Tianjin Yuantai Derun Pipe Manufacturing Group Co., Ltdhas been focusing on the production and service of rectangular steel pipes for a long time. In recent years, the Group's new strategic positioning has been promoted from the leader of the Chinese square tube brand to the leader of the Chinese square tube industry. Taking this as a starting point, we have further improved our corporate mission: we are committed to providing excellent products and services for steel pipes, "determined to make structural steel pipes more widely used in China's economic development and construction, and make it easier for all partners to do "Business", deploying a series of business activities around products and services, promptingTianjin Yuantai Derun Pipe Manufacturing Group Co., Ltdto change from a product-oriented enterprise to a service-oriented enterprise and a platform-oriented enterprise.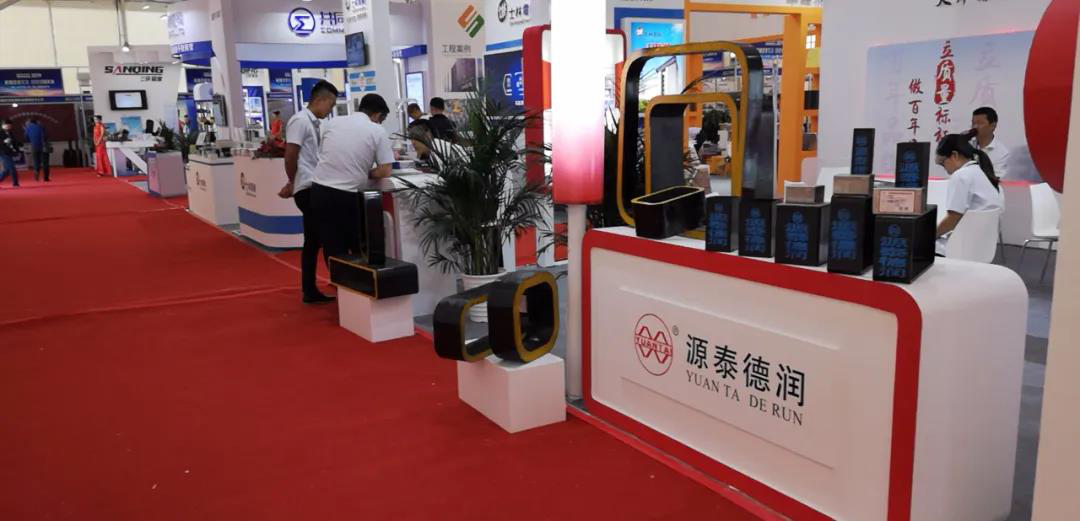 In terms of products, the square rectangular tube unit has many molds, complete varieties and specifications, and fast delivery cycle of conventional non-standard orders are our significant advantages. At this point, we have further consolidated this advantage. The length of the square steel tube is from 20mm to 1000mm. The specifications of the rectangular steel tube are from 20mm × 30mm to 800mm × 1200mm, the wall thickness of the product is from 1.0mm to 50mm, the length can be 4m to 24m, the accuracy of the fixed size can be two decimal places, and the product size increases our warehouse Management difficulty and management cost, but users will no longer need to cut and weld products, which greatly reduces the user's processing costs and material waste. This is one of our market-oriented customer-centric innovation practices. Down, it will certainly be maintained for a long time; through the development of new equipment and the introduction of new processes, in addition to the conventional rectangular tube, it can also produce a variety of non-standard, special-shaped, multilaterally shaped, right-angled and other structural steel tubes; the new structural round tube The equipment has added large-diameter, thick-walled structural round pipe products, which can produce structural round pipes from Φ20mm to Φ1420mm and wall thickness from 3.75mm to 50mm; Up to 500 square meters of Q235 material stock inventory with full specifications, and provide the same proportion of Q235 material raw material inventory, while equipped with more than 8000 tons of Q355 material stock inventory and the same proportion of Q355 material raw material inventory, to meet customer
small batches, urgent delivery order delivery capaticy.
.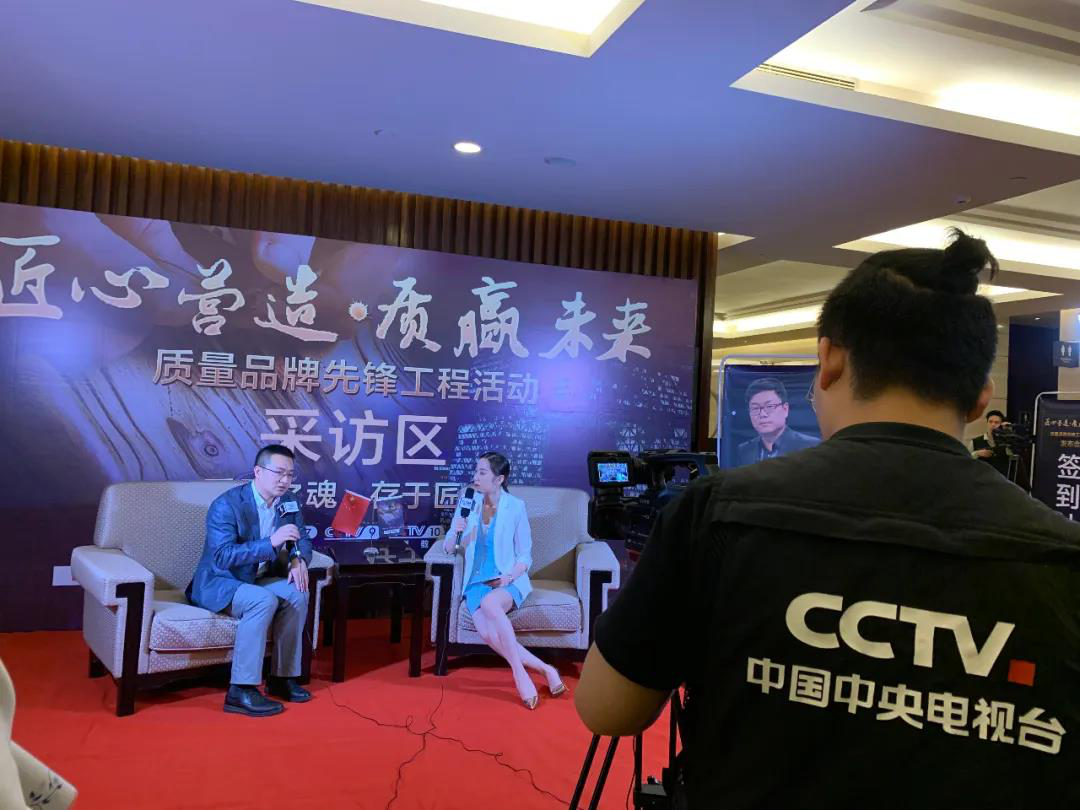 On the service, spot price and order price are unified and transparent quotation for the market. The spot price is updated daily through the self-media platform matrix. Order customers can obtain the transactable price through the WeChat applet; the order provides users with one-stop processing and distribution And procurement services, processing includes hot galvanizing processing services, product cutting, drilling, painting, component welding and other secondary processing services, of which hot galvanizing can be customized according to customer requirements for the thickness of the zinc layer, the zinc layer can be up to 100 microns; Provide one-stop, one-ticket logistics distribution services such as road, railway, waterway transportation and short-distance collective transportation. You can issue transportation invoices or value-added tax invoices for freight at preferential prices. For rectangular tube order users, you can realize steel materials including profiles, welded pipes, etc. One-stop unified purchasing and unified delivery service; Tianjin Yuantai Derun Group has a full set of qualifications including ISO9001, ISO14001, OHSAS18001, EU CE, French Classification Society BV, Japan JIS and other complete certifications can help dealers issue authorizations and qualifications Establish files, assist partners to directly participate in bidding on behalf of the group, Cooperation customers to lock in profits accompany marked difference in determining pricing and other transaction basis.
In practical cases in recent years, we have fully demonstrated the operational strength and brand reputation of Tianjin Yuantai Derun Group in major engineering projects at home and abroad. In 2017, we provided the exclusive one-stop service of 70,000 tons of hot-dip galvanized rectangular rectangular tubes with a total value of 430 million yuan for Egypt 's largest agricultural greenhouse in the world. From 2019 to 2020, we will provide China 's largest power photovoltaic project in Qinghai. The construction of tens of thousands of kilowatts of new energy base provides an exclusive one-stop service of 135,000 tons of hot-dip galvanized structural round tubes with a total value of 1 billion yuan. We are a single contract for both projects, and assume all the market risks for the supply process for Party A. In 2017, the market rose rapidly and the steel ton price rose by nearly 1,000 yuan. We still completed the project supply on schedule and quality; In the context of the new crown epidemic in 2020, the Qinghai project signed from November to April 13 to complete all 135,000 tons of supply in advance, which was completed in the context of a one-and-a-half month production period affected by the epidemic, because it is a one-stop The delivery service also involves cross-provincial processing and scheduling. The difficulty it faces is conceivable. These examples provide strong confidence for our partners.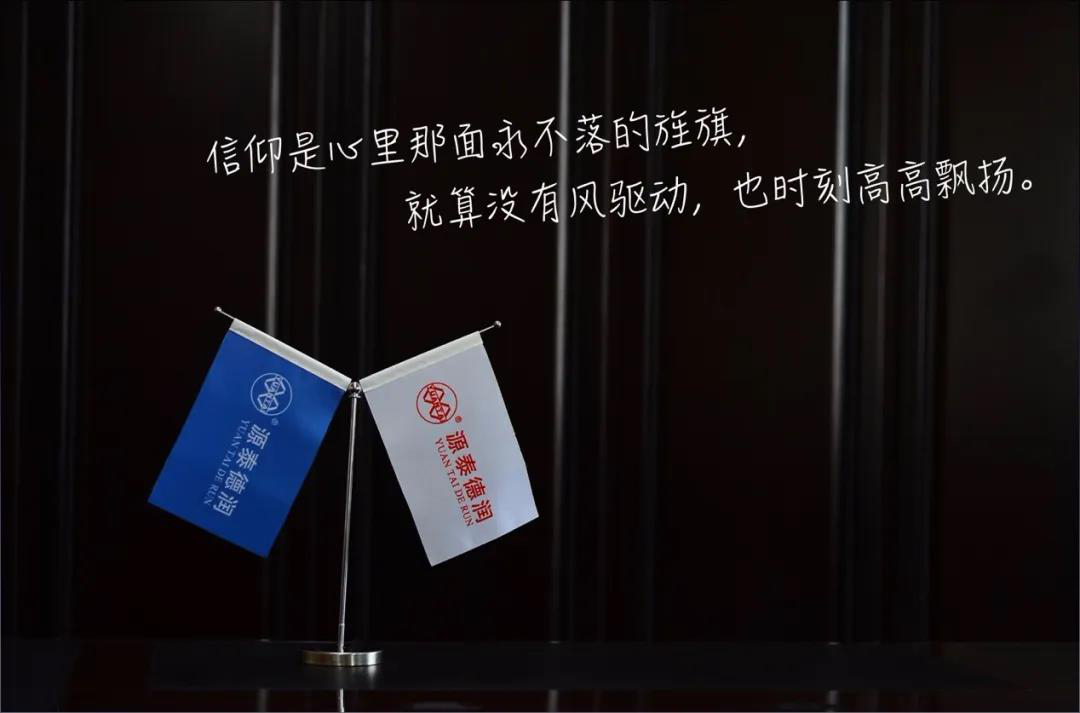 The quality escort rises, the ingenuity is unrivalled. The main driving force of the historical process of human society from traditional society to modern society is the process of social change driven by industrialization. As a century-old enterprise, we will continue to face and need to continuously cross every economic cycle. The business spirit of the product needs to reconstruct a chain of interest. This chain of interest is not only our own organization, but also the ecological organization and industrial chain organization. Achieve business success. As a physical manufacturing enterprise, Tianjin Yuantai Derun Group has long-term focus on products so that we can accumulate and develop new application scenarios of structural steel pipes in China's economic construction and development. This focus explains the ingenuity of industrial civilization and this tough embodiment With the will of steel.