Tianjin Yuantai Derun Group's JCOEΦ1420 Straight Submerged Arc Welding Unit with a total investment of about 80 million yuan has entered the final commissioning stage and will be officially put into production.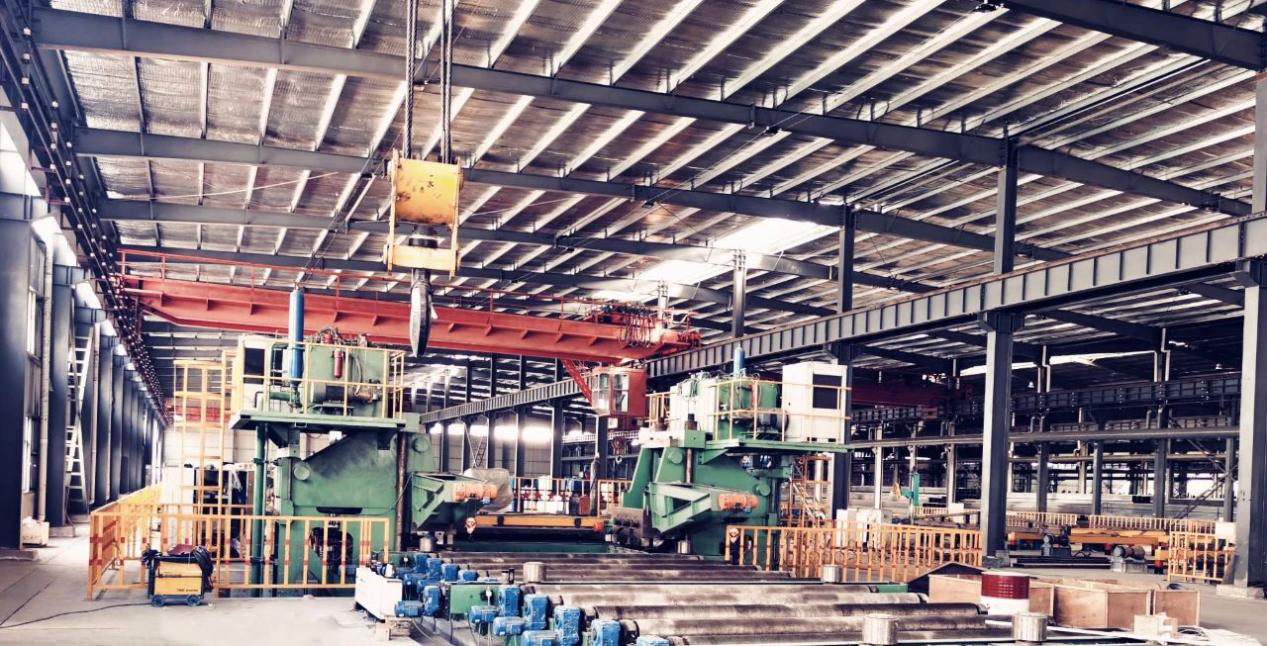 JCOE is a kind of pipe-making technology for producing large-diameter thick-walled steel pipes. It mainly uses double-sided submerged arc welding production technology. The products are subjected to milling, pre-bending, bending, jointing, internal welding, external welding, straightening, flat head Wait for multiple processes. The forming process can be decomposed into N + 1 steps (N is a positive integer), the steel plate is automatically fed laterally and bent according to the set step size, and the CNC progressive J-C-O forming is realized. The steel plate enters the forming machine in the transverse direction, and is driven by the feeding trolley to perform multi-step bending with N / 2 steps in the first stage to realize the "J" forming of the first half of the steel plate and the second stage first makes the "J" forming. The steel plate is quickly fed to the designated position in the horizontal direction, and the unformed steel plate is bent at another step of N / 2 steps from the other end to realize the forming of the second half of the steel plate and the "C" forming is completed. Finally, the lower part of the "C" tube blank is bent once to realize the "O" forming, and each step of stamping is based on the three-point bending principle.

JCOE steel pipes play an important role in large pipeline projects, water and gas transmission projects, urban pipeline network construction, bridge piling, municipal construction and urban construction. In recent years, as a new type of energy-saving and environmentally friendly building system, steel structure buildings have been hailed as "green buildings" in the 21st century. In more and more high-rise and super high-rise building design schemes, the steel structure or steel-concrete structure system is preferentially adopted, and the large-span buildings actively adopt space grid structure, three-dimensional truss structure, cable-membrane structure and prestressed structural system All of these have made steel pipes gain more application scenarios in construction projects, and the demand for large-diameter, ultra-thick wall steel pipes has also increased significantly.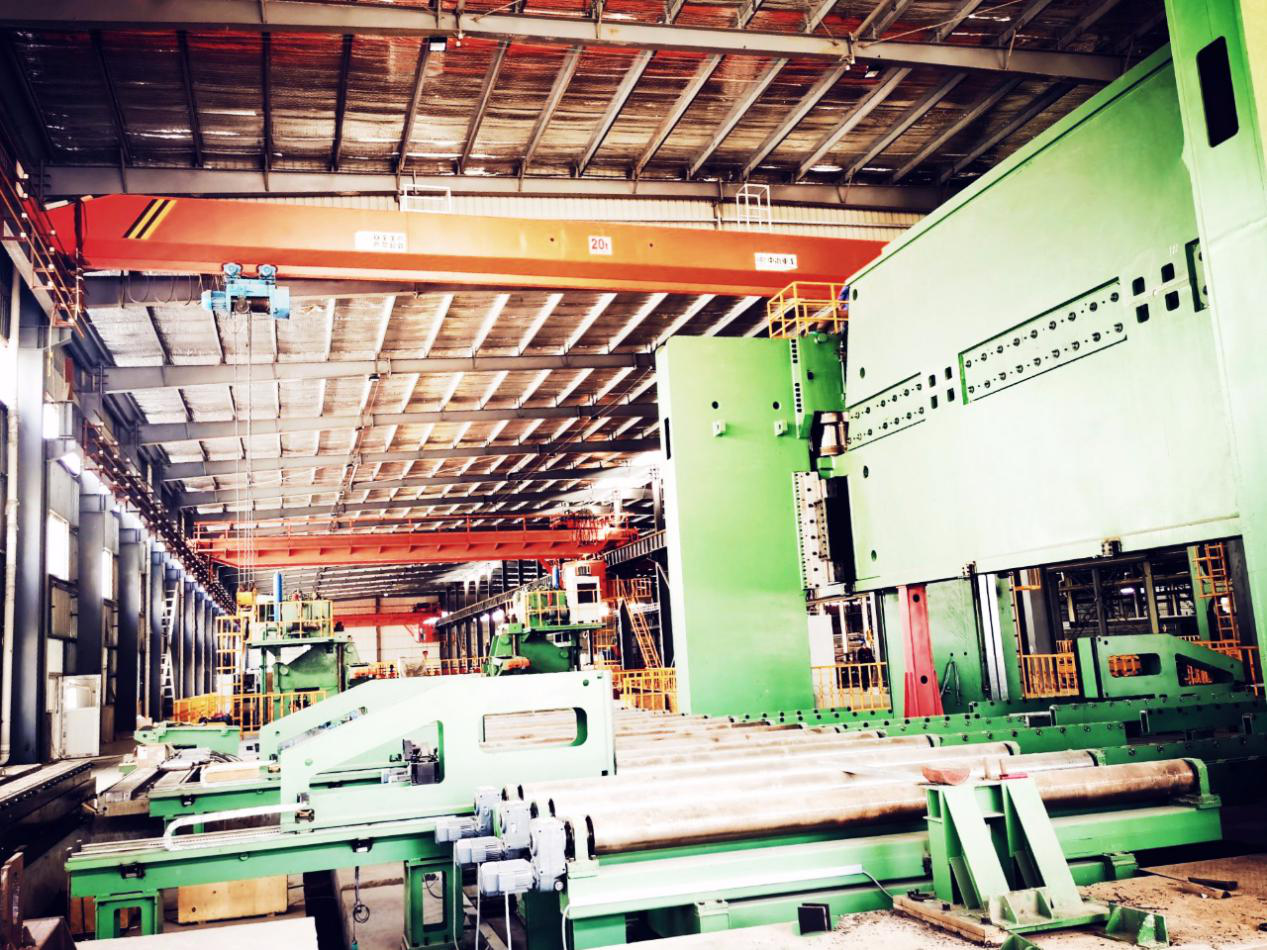 Tianjin Yuantai Derun Group JCOEΦ1420 unit can produce specifications ranging from Φ406mm to Φ1420mm, and the wall thickness can be up to 50mm. After it is put into production, it will make up for the gap in the Tianjin market of such products. Ordering period of rectangular tube products. The double-sided submerged arc welding large straight seam welded pipe can be directly used for oil and gas transportation. JCOE steel pipe was widely used in the national "West-to-East Gas Pipeline" project. At the same time, it can be used as a structural steel pipe in the construction of super high-rise steel structure projects. The "round to square" process can be processed into ultra-large-diameter, ultra-thick-walled rectangular steel pipes, which are applied to large-scale amusement facilities and heavy machinery and equipment manufacturing.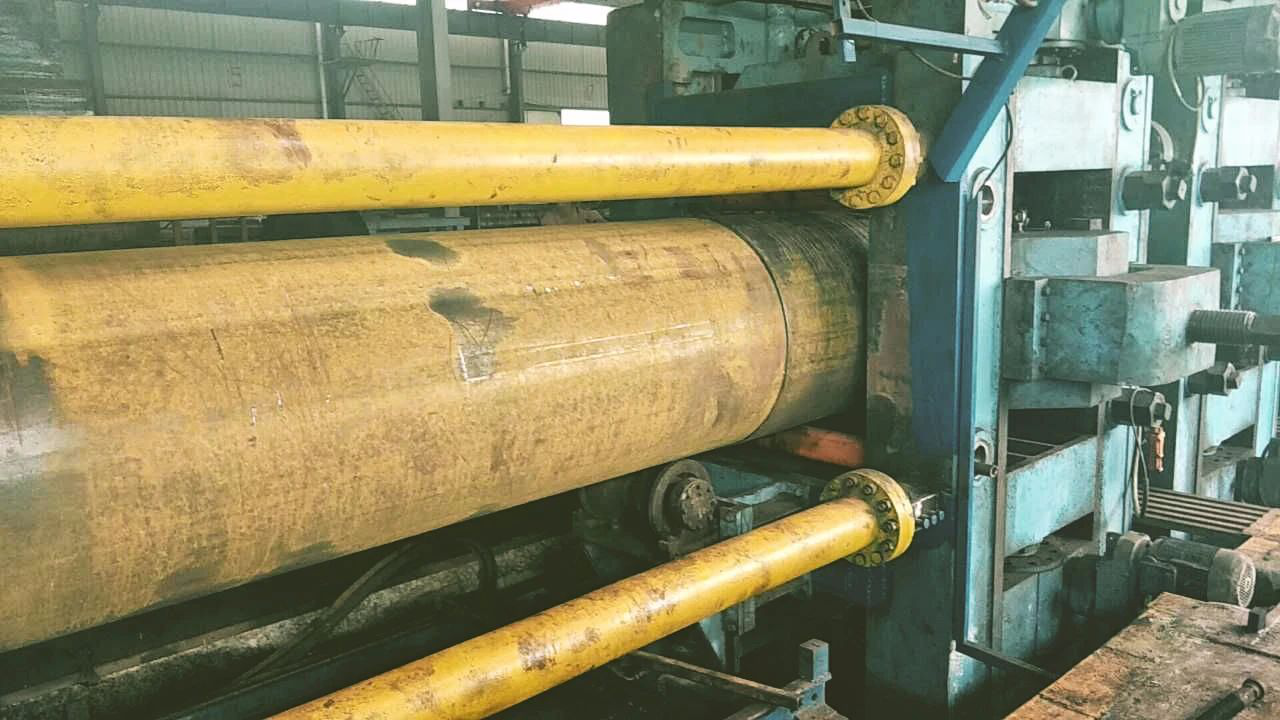 Tianjin Yuantai Derun Group's independently developed "round to square" unit has the processing capacity of processing large-diameter and extra-thick-wall rectangular tubes with a maximum diameter of 1000mm × 1000mm square tubes, 800mm × 1200mm rectangular tubes and a maximum wall thickness of 50mm Succeeded in supplying the domestic market up to 900mm × 900mm × 46mm, exporting up to 800mm × 800mm × 36mm, super-caliber, ultra-thick-walled products, which meet various complicated technical requirements of users at home and abroad, including rectangular tube 400mm × 900mm × 30mm products It also represents the leading level of "round to square" technology at home and abroad.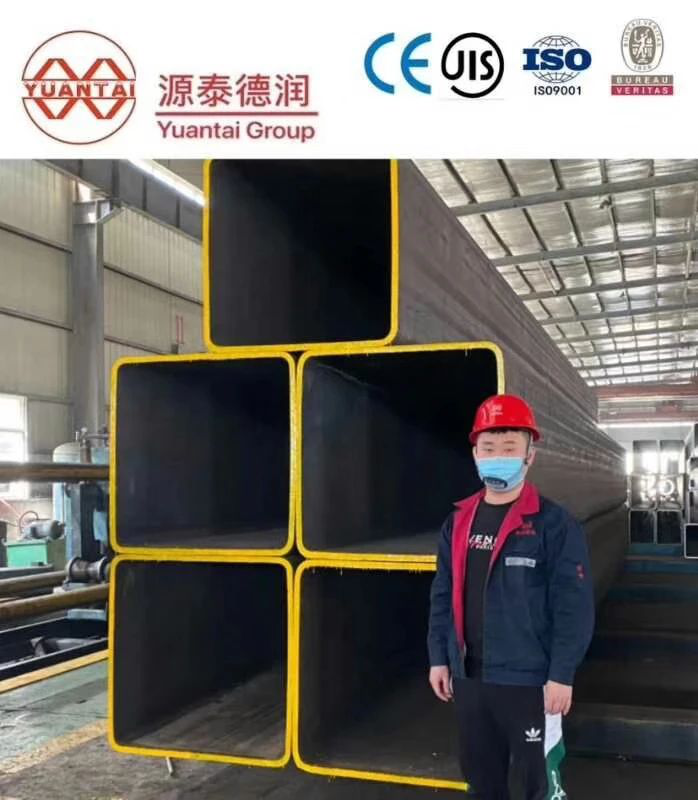 The third tallest building in the world—the super high-rise landmark skyscraper in Wuhan, China, with a design height of 636 meters—The Wuhan Greenland Center is a super high-rise steel structure representative project supplied by Tianjin Yuantai Derun Group.
After years of process improvement, the outer arc of the large-diameter ultra-thick rectangular tube produced by Tianjin Yuantai Derun Group's "round to square" process successfully overcomes the defects and "deformation" that are prone to cracking during the round to square bending process "The process pipe surface flatness control is difficult, which can meet the requirements of domestic and foreign relevant standards for products and the control of customers' special technical parameters. The products are widely praised in key engineering projects exported to the Middle East, and can basically replace the original in China. As for the "box-shaped column" products in the matching steel structure enterprise, the rectangular rectangular tube products have only one weld seam, and their structural stability is much stronger than that of the "box-shaped column" products formed by welding steel plates with four welds. It is evident in the requirement that Party A designates the use of "rectangular tubes" and prohibits the use of "box columns" in some key projects abroad.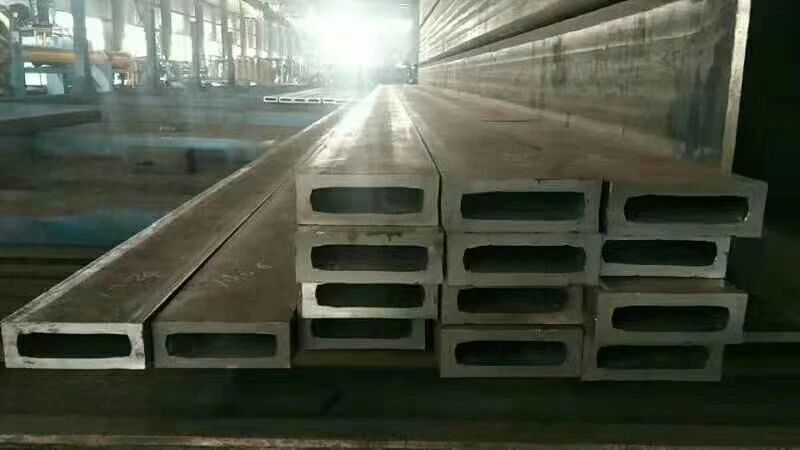 In terms of cold bending forming technology, Tianjin Yuantai Derun Group has nearly 20 years of accumulation, and has the ability to customize special-shaped structural steel pipes according to customer requirements. The picture shows the "octagonal steel pipe" customized by a large domestic playground. Due to the design parameters, it needs to be formed by cold bending at one time. Because of the caliber and wall thickness requirements of this product, it has been inquired by major domestic manufacturers for nearly three months. Yuantai Group meets its various requirements, and successfully produced nearly 3,000 tons to complete all the supply services of the project alone.
Taking the "customized" route to the market is the firm marketing strategy of Tianjin Yuantai Derun Group. To this end, Tianjin Yuantai Derun Group continues to work hard with the ultimate goal of "all rectangular tube products Yuantai must be able to produce", market-oriented, and insists on investing more than 50 million yuan in new equipment, new molds and new processes Research and development, the introduction of intelligent tempering equipment, can produce external arc rectangular rectangular tube for glass curtain wall engineering, and can also perform annealing stress relief or hot bending processing on the rectangular tube, which greatly enriches the processing capacity and available product range. It can meet the customer's one-stop procurement needs of rectangular tube.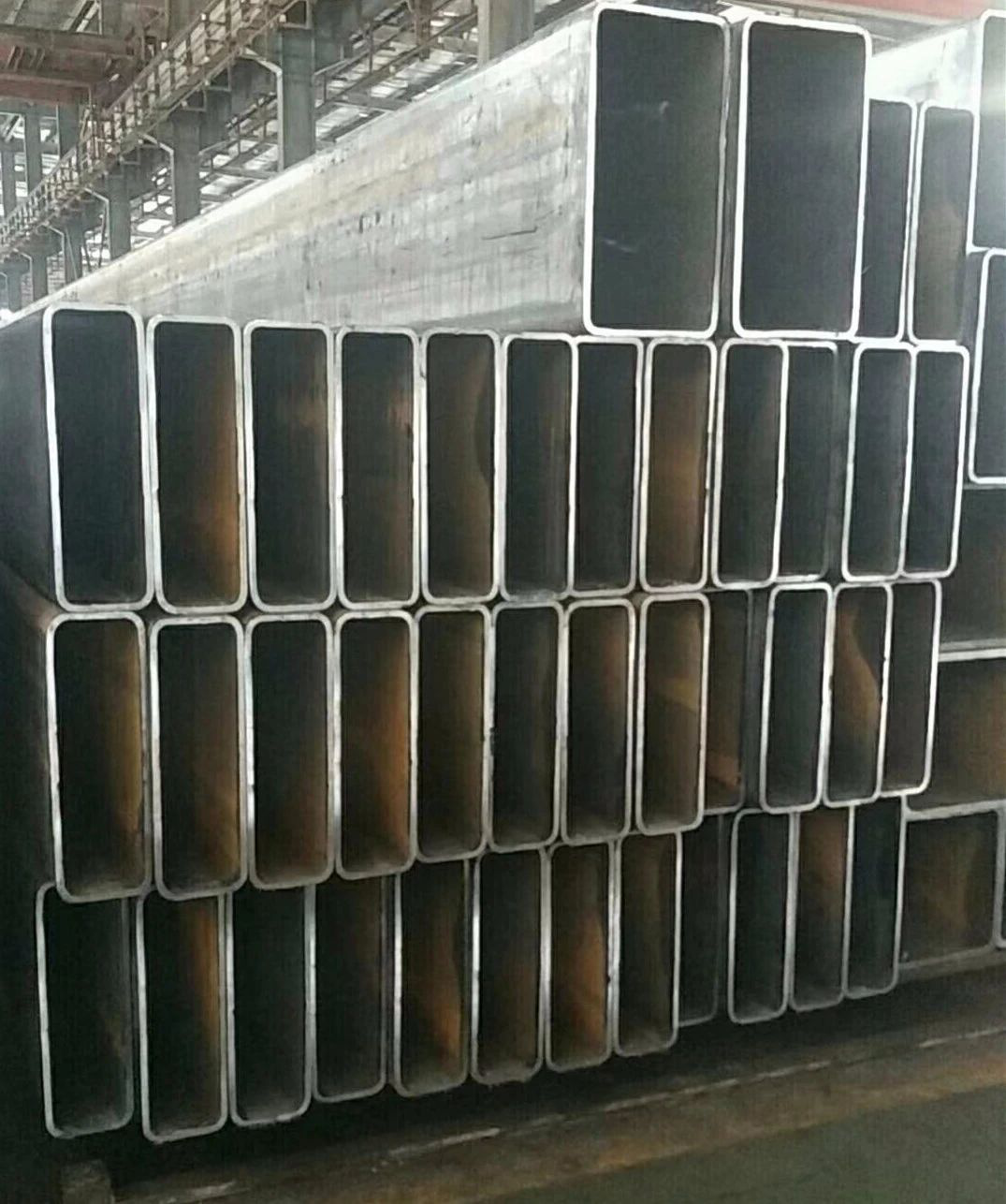 The square rectangular tube unit has many molds, complete varieties and specifications, and fast delivery cycle of conventional non-standard orders. It is the market advantage of Tianjin Yuantai Derun Group. The length of square tube is from 20mm to 1000mm, and the rectangular tube is from 20mm × 30mm to 800mm × 1200mm, the wall thickness of product is from 1.0mm to 50mm, the length can be 4m to 24m, and the dimensional accuracy can be two decimal places. The product sizing increases our warehouse management difficulty and management cost, but the user will no longer The need to cut and weld the products has greatly reduced the user's processing costs and material waste. This is one of our market-oriented customer-centric innovative practices. If we persist, we will definitely maintain it for a long time. Equipment research and development and introduction of new technology, in addition to the conventional rectangular tube can also produce a variety of non-standard, special-shaped, polygonal shaped, right-angled and other structural steel pipes; the new structure of the round tube equipment adds large diameter, thick-walled structure round tubes The products can be produced from Φ20mm to Φ1420mm, structural round tubes with wall thickness of 3.75mm to 50mm; the spot stock maintains the full specification spot stock of Q235 material from 20 to 500 square meters, and provides The proportion of raw material inventory Q235, Q355 equipped with more than 8000 tons of stock material and the same proportion Q355 raw material inventory to meet customer small quantity and duration of the emergency order delivery capability.
In terms of services, we have a unified open and transparent quotation for the spot price and order price. The spot price is updated daily through the self-media platform matrix. Order customers can obtain the transactable price through the WeChat applet. The order provides users with one-stop processing, distribution and procurement services, processing includes hot-dip galvanizing processing services, product cutting, drilling, painting, component welding and other secondary processing services, in which hot-dip galvanizing can be customized according to customer requirements for zinc layer thickness, zinc layer up to 100 microns. Provide one-stop, one-ticket logistics distribution services such as road, railway, waterway transportation and short-distance consolidation, and can issue transportation invoices or value-added tax invoices for freight at preferential prices, for rectangular tube order users can realize profiles, welded pipes, etc. One-stop unified purchasing and delivery service for steel products. Tianjin Yuantai Derun Group has a full set of qualifications including ISO9001, ISO14001, OHSAS18001, EU CE, French Classification Society BV, Japan JIS and other complete certifications can help dealers issue authorizations and Qualification file establishment, assisting partners to directly participate in bidding on behalf of the group, Long-term customers in determining the turnover on the basis of differentiation to lock profits accompany standard quotations.